Minecraft Official 1.2.4 by TeamExtreme Build 7.0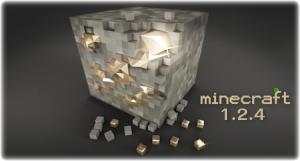 Link Download : Click

Make sure you read the ReadMe file first!

1. Copy the .minecraft folder to the directory specified in the ReadMe! file.

2. launch Minecraft.jar

3. Pick a username (this is very important for multiplayer)

4. Play multiplayer online or single player.

My Minecraft Server is: TeamExtremeMC.com


If you are having any problem running this game, please install the latest java located at: http://www.java.com/en/download/manual.jsp. If you have any questions about the server, please post them on the forums or if you have a question about the torrent, feel free to post them here.